Doc Sarah's Bicycle Pages
16th September 2006. I had set myself a target of completing a 100km ride this year. I had entered into a 100k audax event and trained very hard for it, only to be let down at the last moment by my health. Needing IV antibiotics, again, I was unable to do it on the day.
However the guys from ACF (another cycling forum) came to my rescue, and we rode the whole route on 16th September, notching up 105km, 66 miles and a reasonably good average speed of 13mph. A certain amount of cake was also consumed.
Here are some photos from the event.
1) The fairy strikes - poor Rob managed to get several, this one just a couple of miles from the start. Charlotte and Emily in the foreground, Rob attending to his tyre, Mr DS smiling and Paul and Alan in the background.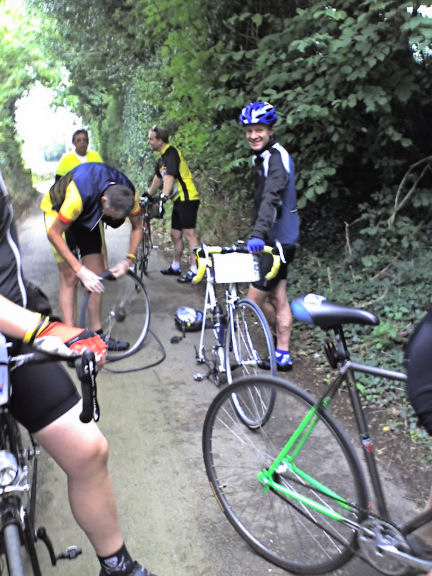 2) The lunch stop at Sutton Cheney - tea, cake and very tame ducks. Paul, standing up, and from the left, Rob, Alan and Si sitting at the table.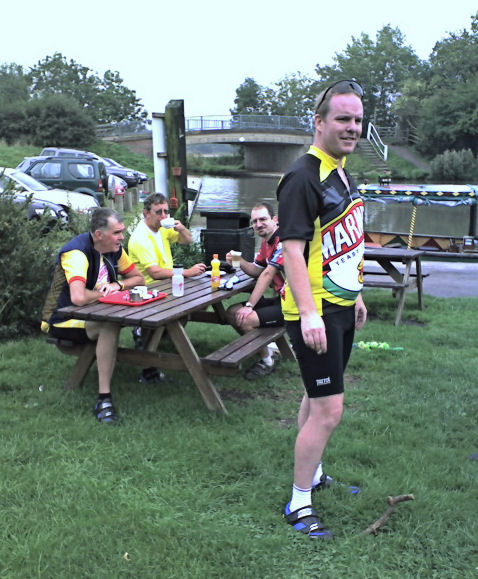 3) Some of the bicycles on show at the lunch stop - a tasty collection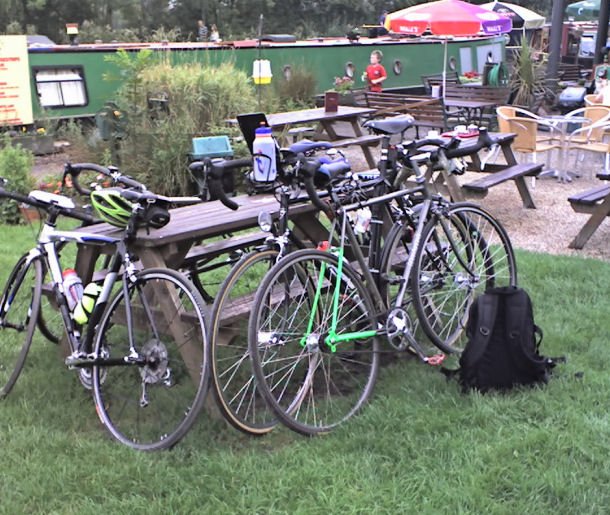 4) And some more tasty forummers bikes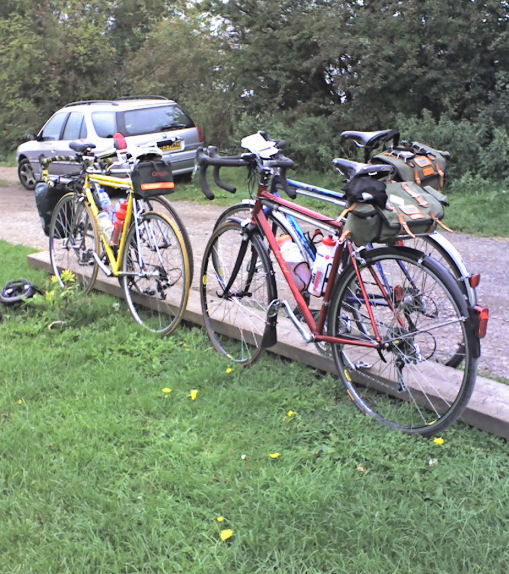 5) Charlotte and Emily feeding the ducks at Sutton Cheney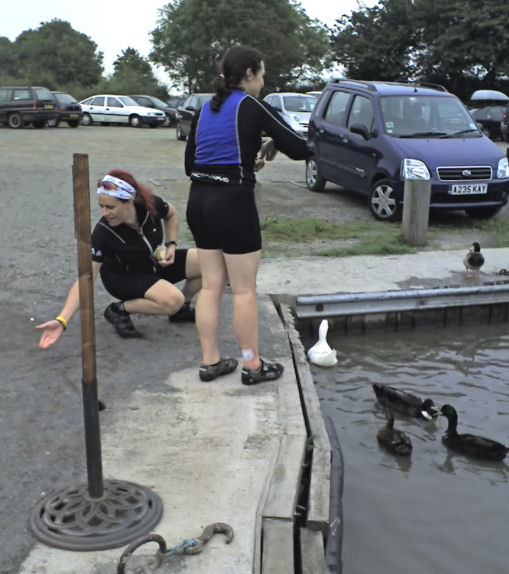 6) Tea stop - lack of cake was compensated (almost!) by the appearance of this beautiful Golden Eagle at Rosliston Forestry Centre - what a beautiful bird.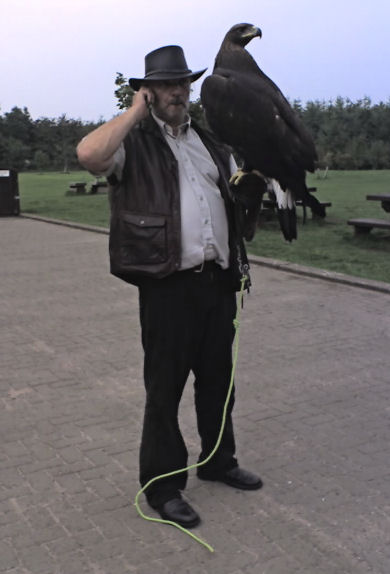 7) That would give the cats something to think about!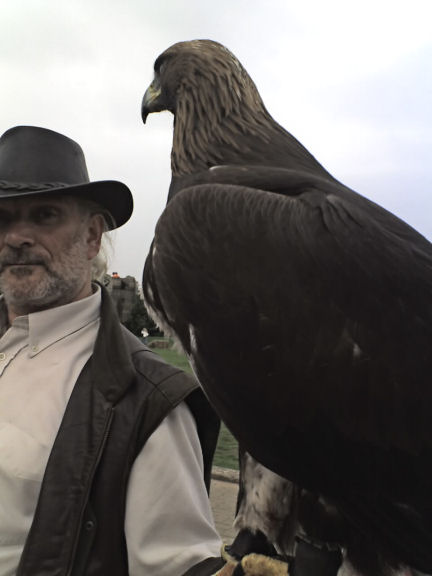 I'd like to thank everybody who came along to make it such a successful occasion. I'd also like to congratulate Stephen, who wasn't going to do the ride, then said he'd end up doing a bit of it, and finally did the whole lot! And Emily for doing the ride on a fixed despite having a bad leg.