The 1971 Mini Cooper S Rally Car
Stephen is proud owner of a 1971 Mini Cooper S. This is his first car which he has owned for 23 years, and on which he has lavished oodles of loving care and attention, although this tends to be intermittent to fit in with everything else we need to do!
Formerly into competitive road rallying, the car now participates in MSA Classic events such as the MSA/RAC Classic Motorsports event which we completed in April 2000. This was a fantastic weekend, taking in Donington Park, Mallory Park, Curborough Sprint course, Avon Park Drag Strip, Prescott Hill Climb and finishing with some flying laps of Silverstone, along with interesting road routes in between. You can read about the rally in my full report here.....
The Mini did extremely well. Having had many new parts prior to the event, the only problem we had was with an old part, the coil, which stopped working at Prescott. Thanks to the RAC man and Steve, it was repaired in time for us to finish the event at Silverstone.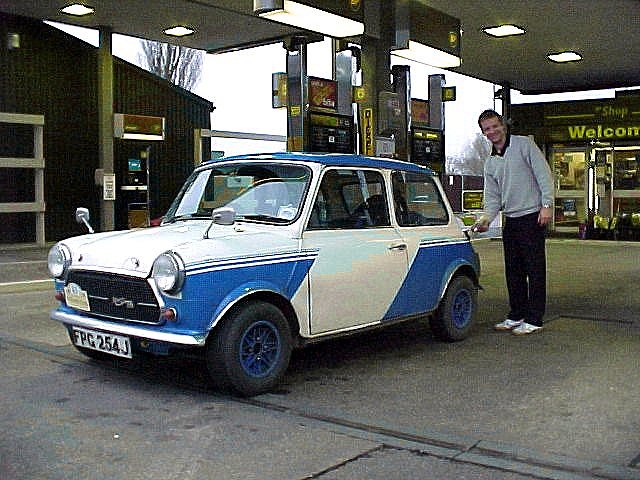 The Mini gets a refill on the way home from the Rally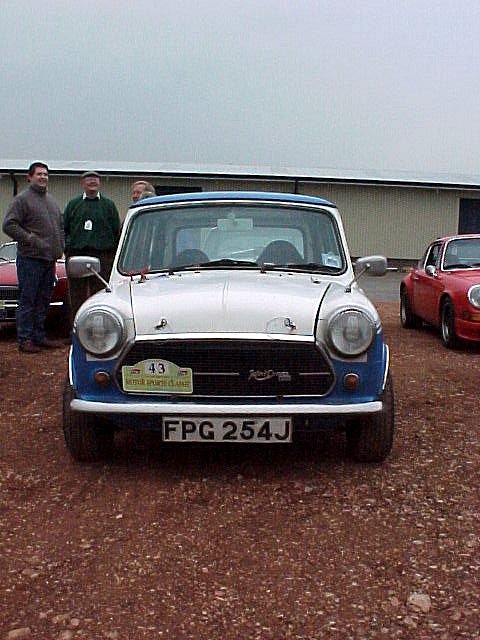 The Mini in exalted company at Donington Park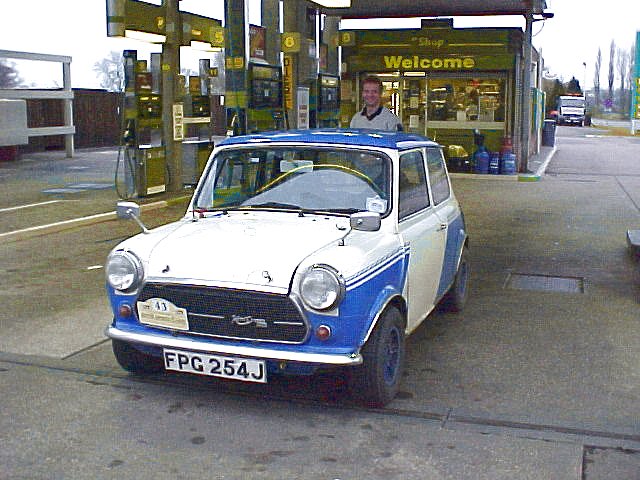 It needs a lot of petrol when you drive it like that!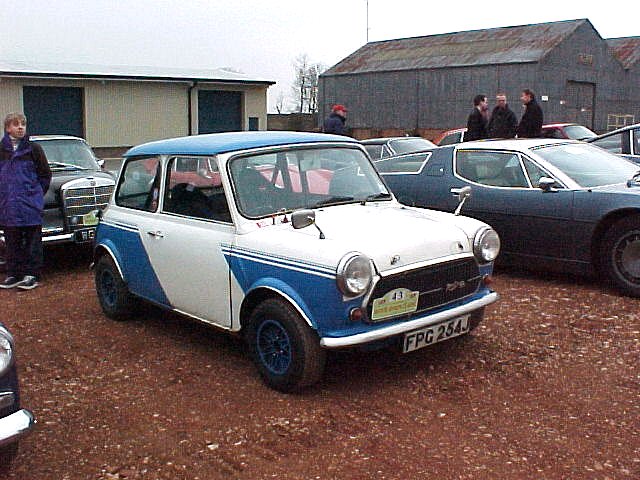 Not at all intimidated in the presence of a Ferrari Dino....